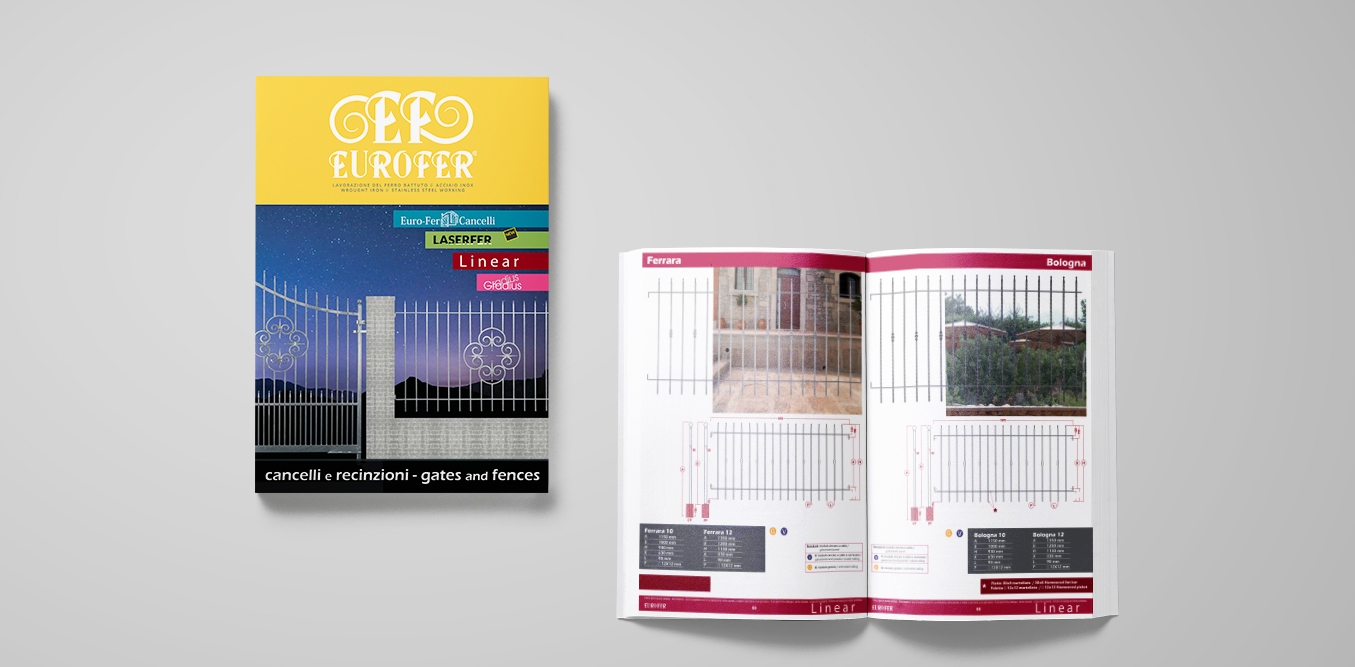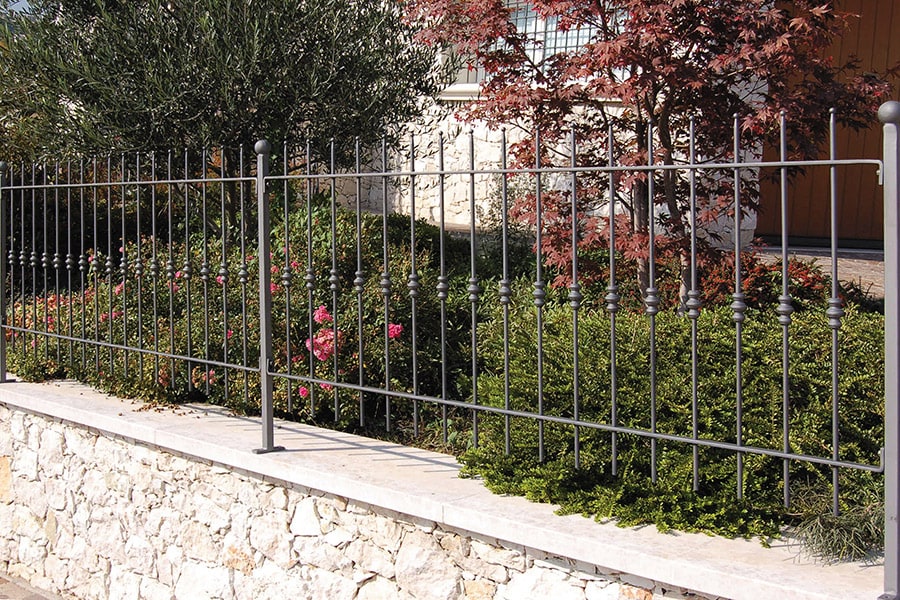 THE IRON OF YOUR DREAMS
Linear and Gradius™: these are two pre-fabricated fencing systems, designed and developed by EUROFER. Our fencing systems allow you to fence your spaces with elegance and excellent value for money. Our items enhance every building and are adaptable to the most diverse needs: wide open spaces, angles of different degrees, sloping grounds. With the Linear and Gradius™ lines, EUROFER creates charming fences, corrosion resistant and designed to last over time, thanks to the hot galvanizing treatment.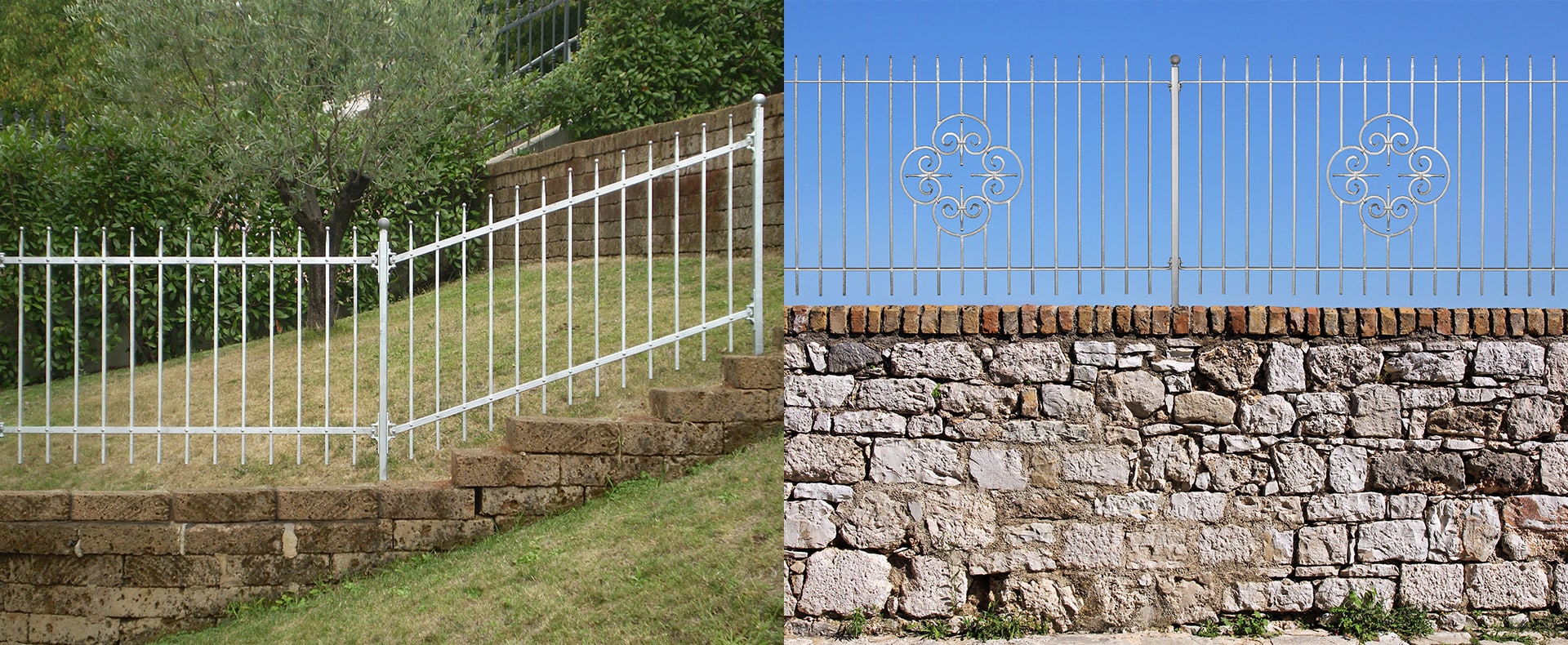 The benefits of the EUROFER modular fencing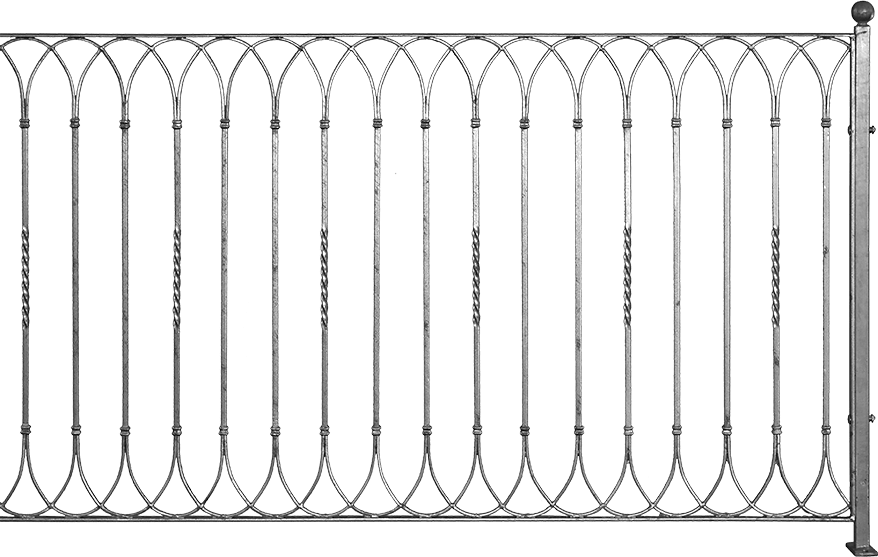 Maximum flexibility
Both fencing lines were designed to fulfil every need: Linear is perfect for angles and is adaptable to various lengths, whereas Gradius can be used on both flat and sloping grounds up to 30°.
Bent As much as you like!
The Gradius line designed by EUROFER can be bent directly on site at the time of installation: this eases the process and reduces the chances of any mistake.
Quality-price ratio
Like our vast range of items, the EUROFER fencing lines are a synthesis of great money value and short installation times, even when it comes to custom-made products. Every item is produced in the parent company in Castelgomberto (VI) with innovative machinery and skilled labour.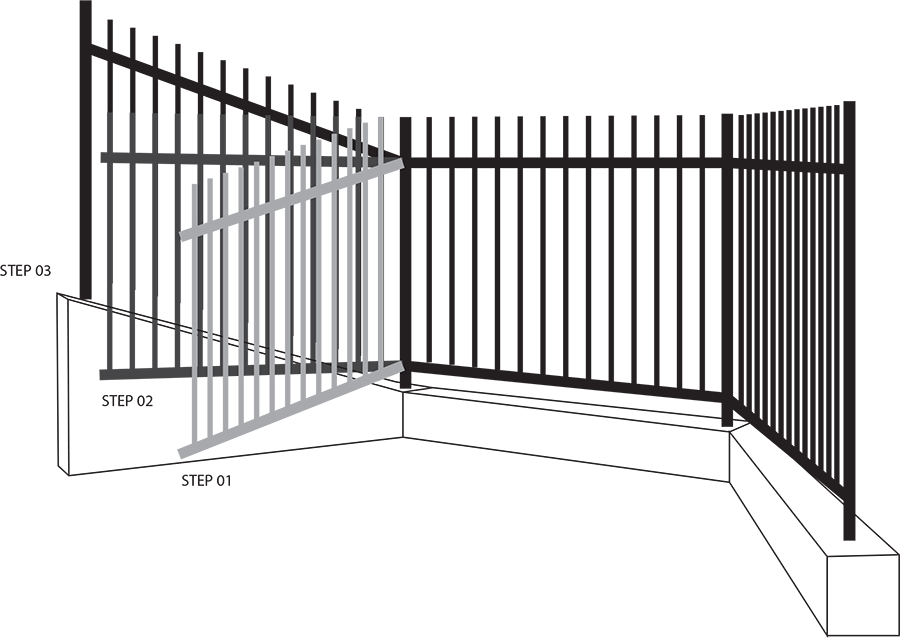 EUROFER modular fencing lines: Linear and Gradius
EUROFER is well known for its fencings: wrought iron is basically our bread and butter. Starting from high-quality raw materials, we designed two lines that bestow buildings with elegance and charm and guarantee maximum resistance.
LINEAR
Reasonably priced 2 metre zinc-coated standard modules with matching supports installed in a short time: this is what makes the Linear fencing lines unique. A line with unique wrought iron items designed to be aesthetic and practical. As of today, Linear products are available not only galvanized, but also in the Micaceous Black Painted and Raw versions: a solution for everyone's taste. Customised colours are available on request.
GRADIUS
Gradius stands for maximum adaptability: it is an innovative system that significantly reduces the time and cost of traditional custom-made fencing. Gradius fences can be used to enclose flat sections, but also sloping grounds, up to a 30° slope. The inclination of the module can be decided directly on site, at the time of installation!