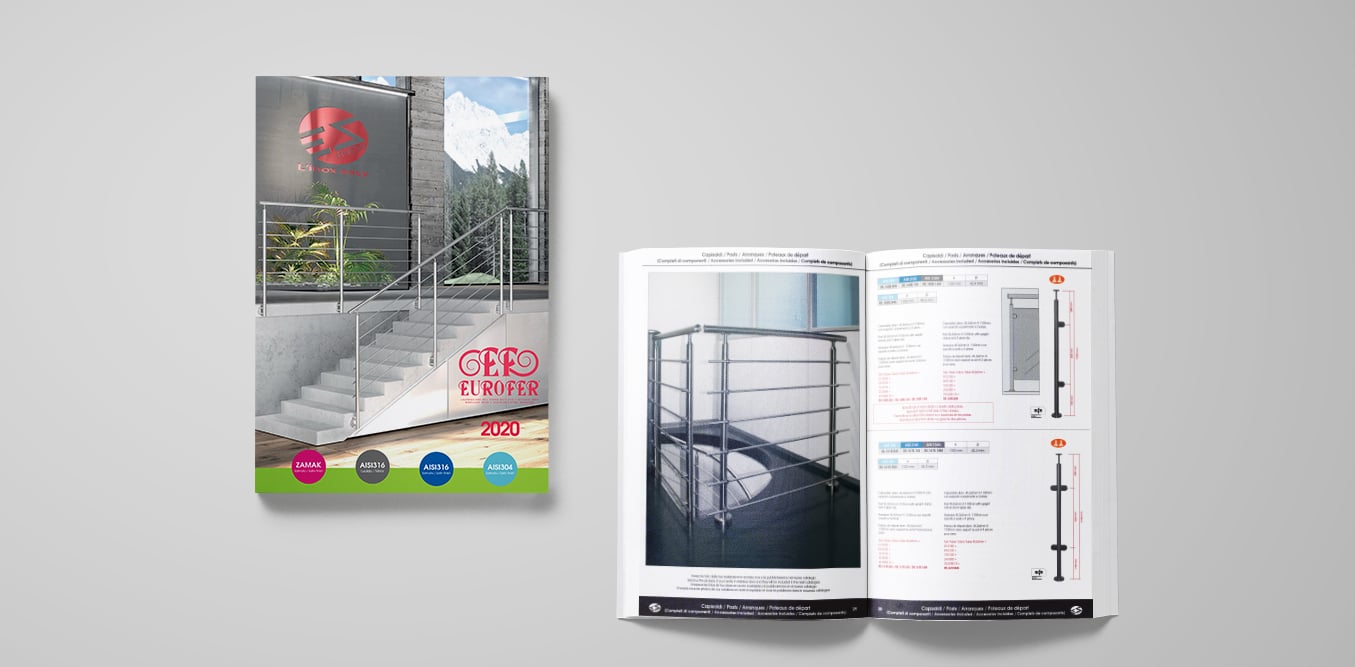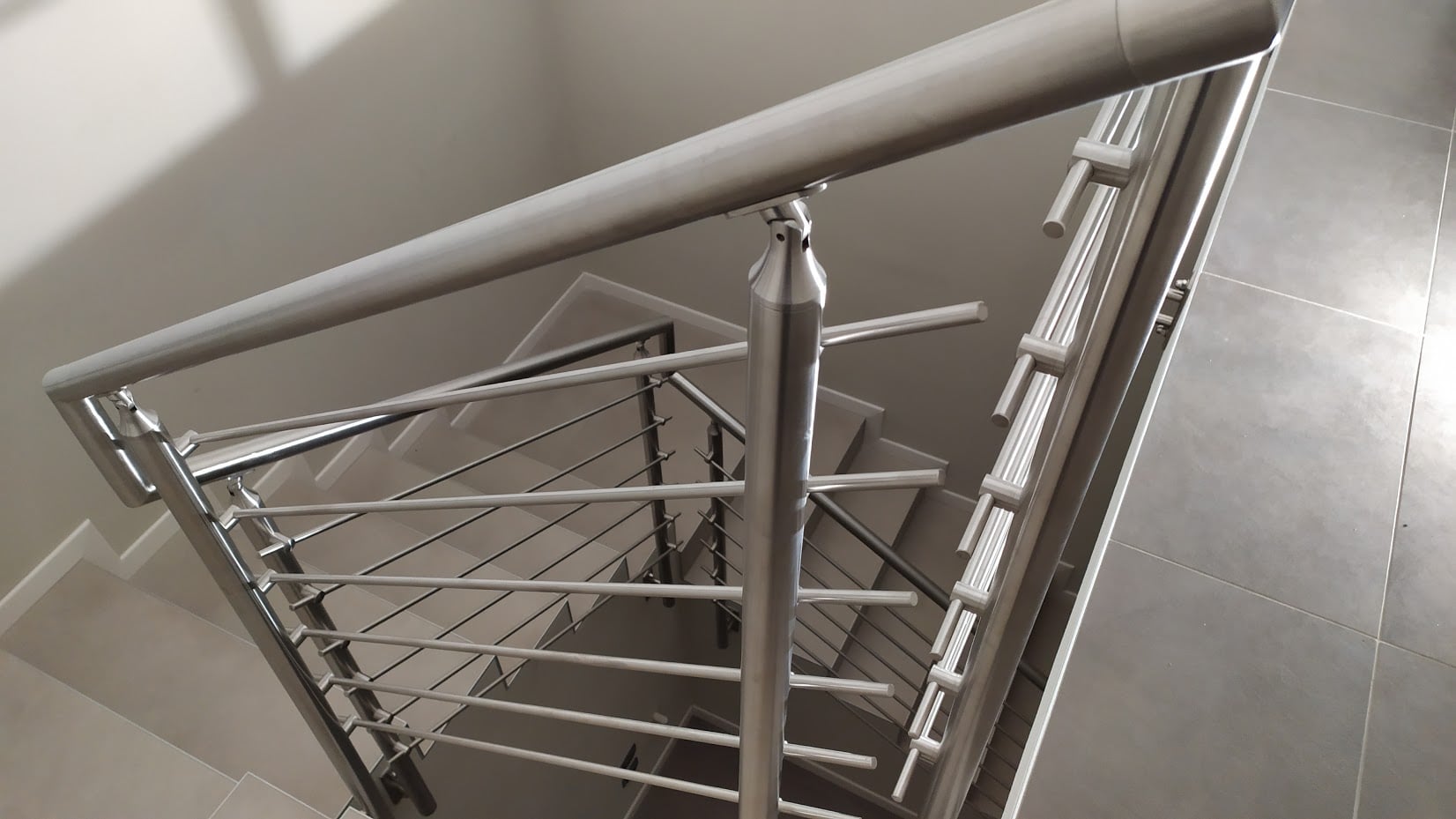 EZ-INOX: STAINLESS STEEL PRODUCTS FOR ALL TYPES OF FENCING
The EZ-INOX line of products was designed by EUROFER to accommodate the increasing demand for stainless steel as an ornamental material for its anti-corrosive properties. As a matter of fact, stainless steel is an alloy of iron and carbon, which is made resistant to corrosion by chromium: through its oxidation, it creates a resistant film that prevents any damage dealt by external factors. If properly processed, this process confers this material an aura of unaltered durability through time. EZ-INOX was conceived to provide all operators an easy system to create fencings, different types of both interior and exterior quality railings that may be easily installed. As a matter of fact, EZ INOX items are all modular systems that do not need welding, sharpening or polishing while being laid; they are also compatible with the standard sizes of steel tubes.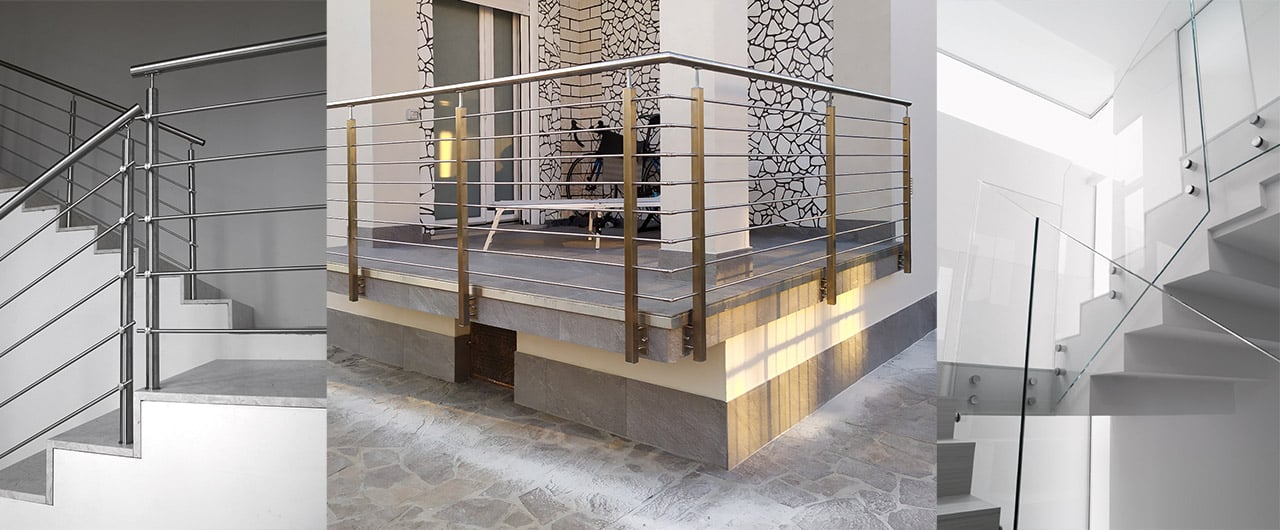 The benefits to the EUROFER stainless steel products
Why choosing the EZ-INOX stainless steel items?
Vast array of items
The EZ-INOX has got a rich product catalogue with every element you need to create a stainless steel fencing: supports, planks, tubes, bridging, supports for covering caps, benchmarks and handrails.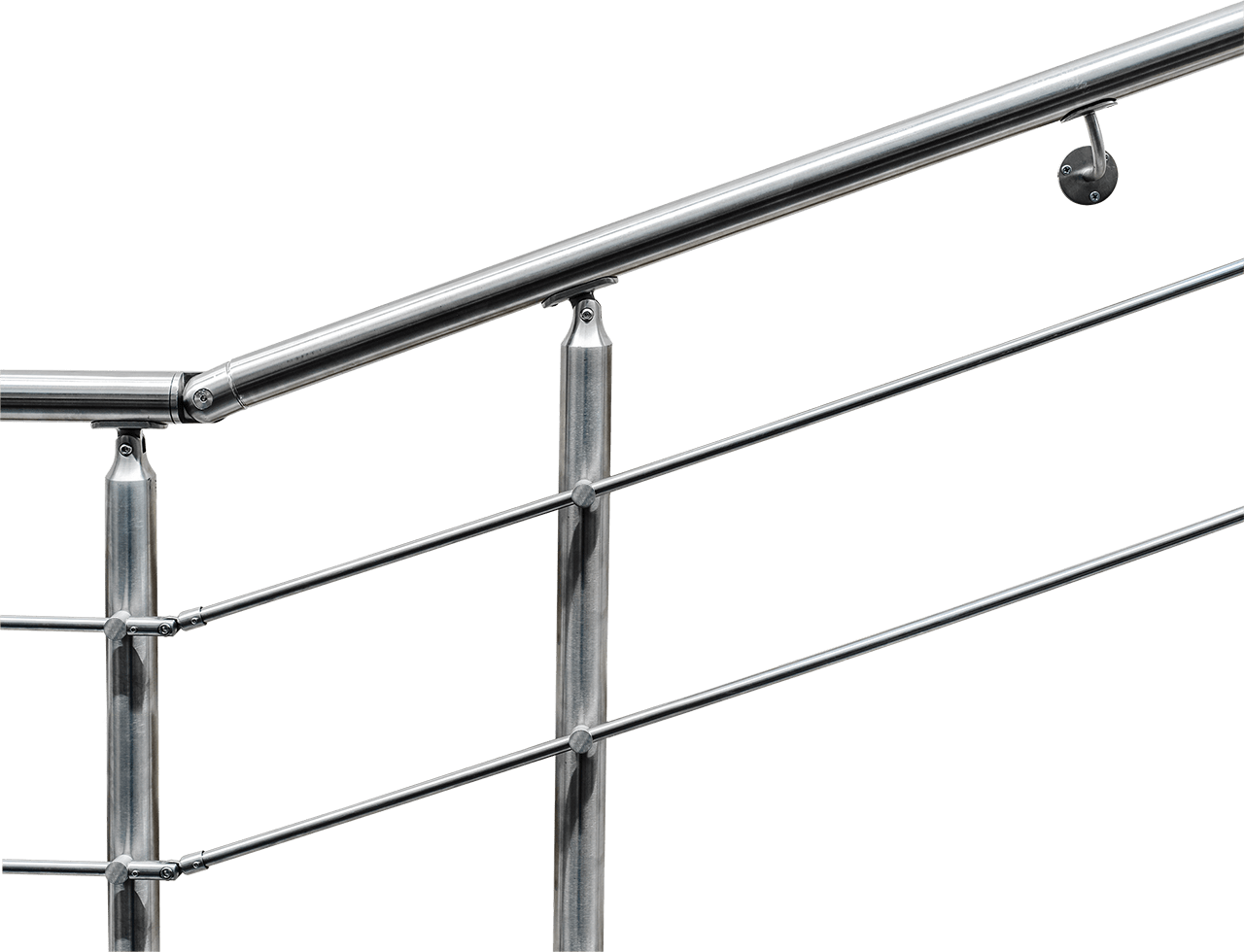 Easy to install
Stainless steel balustrades and fencings of the EZ-INOX catalogue can be installed in a short time: single pieces are put together with an interlocking insertion system, which allows to save time and effort. No need to weld, just glue.
Resistant to corrosion
Stainless steel is resistant to corrosion and does not require additional protective coating. If regularly cleaned, every EZ-INOX item will last for a long time, both qualitatively and aesthetically.
Quality-price ratio
The EUROFER EZ-INOX catalogue can offer a great range of stainless steel items. Every product is a real value of money. Rigorous controls during every productive phase and the careful choice of raw materials guarantee an outstanding quality of the product.
Customisation
According to its customers' demands, EUROFER can offer the possibility to customise some of the stainless steel items of the EZ-INOX line: we can design custom-made pieces for fencings and railings.

The EZ-INOX stainless steel items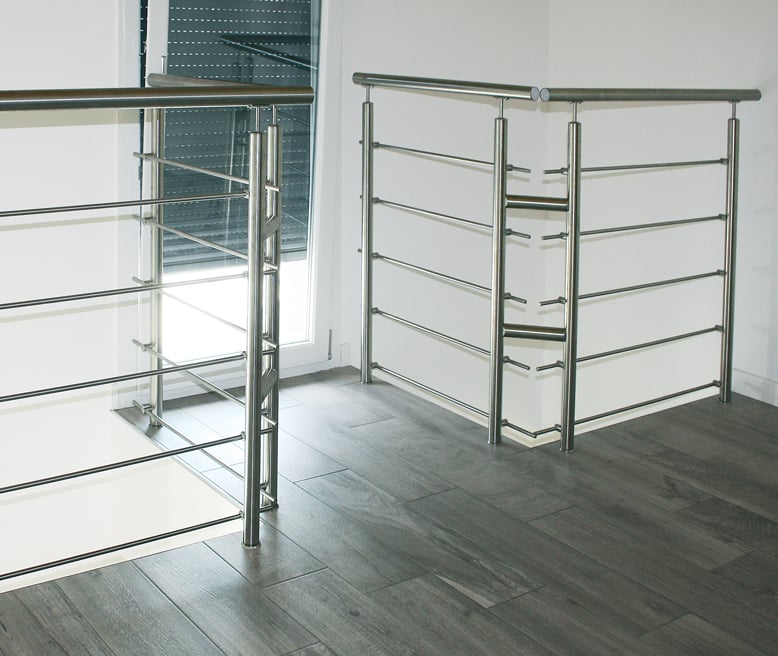 AISI 304 SATINIZED STAINLESS STEEL
This type of stainless steel is the most used in the world: it is really adaptable and can be used in various ways. Despite being really resistant to external chemical agents, it can be easily damaged by air pollution, hydrochloric or saline environments, like pools and beaches.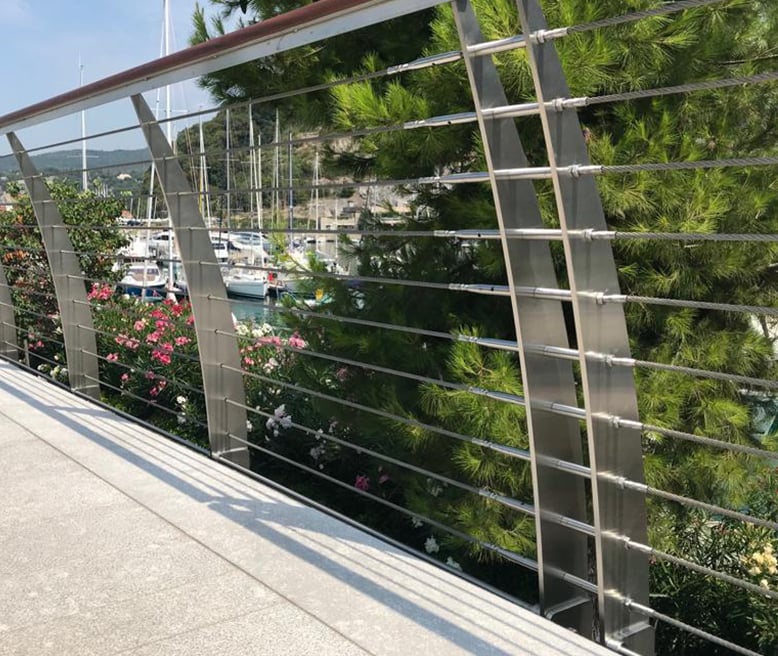 AISI 316 SATINIZED STAINLESS STEEL
This kind of stainless steel is more resistant to corrosion thanks to the presence of molybdenum (Mo) and a greater percentage of Nickel (Ni): this material is therefore a good choice for environments with peculiar climatic conditions.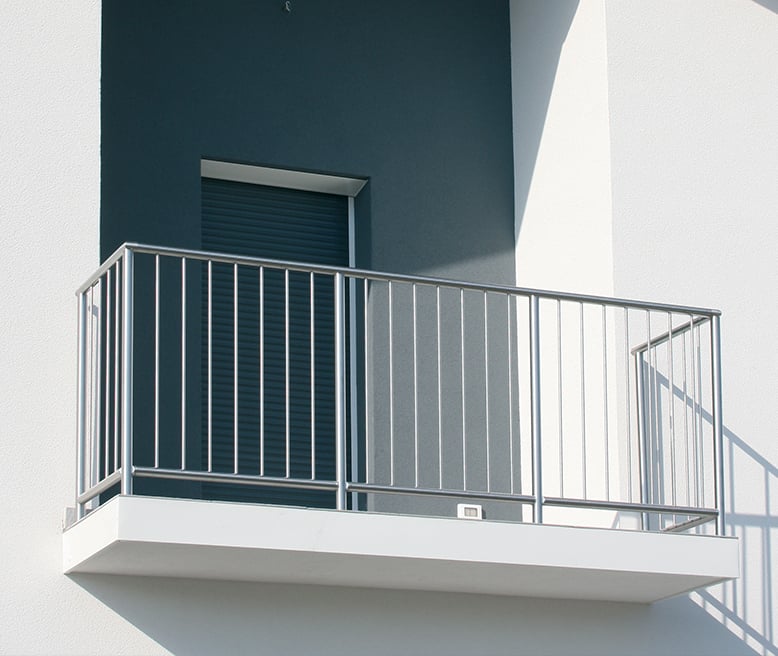 AISI 316 POLISHED STAINLESS STEEL
The AISI 316 polished stainless steel is a better version of its unpolished version. Its peculiar 'mirror-like' polishing gives steel elements a more brilliant appearance, but most importantly it guarantees a greater resistance to external agents, thus making this material perfect for saline environments.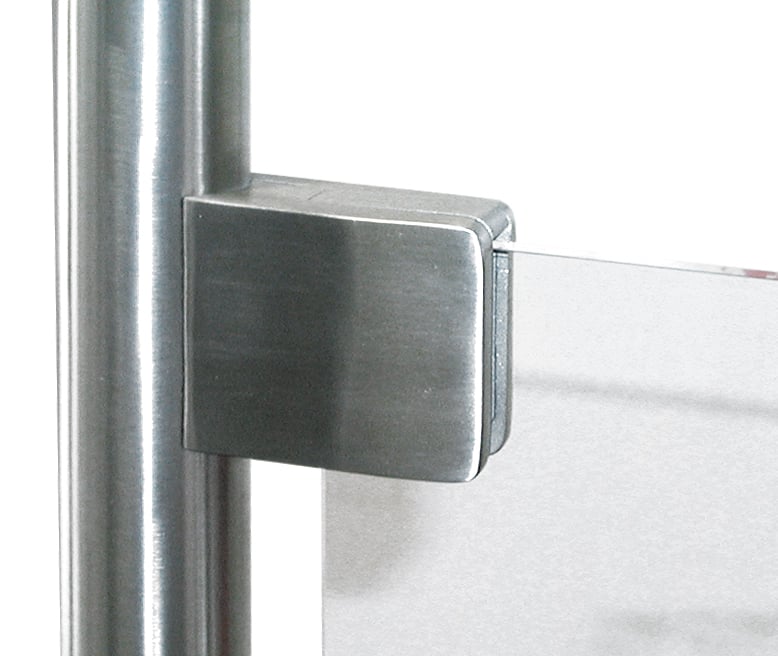 THE ZAMAK LINE
Zamak is a family of metal-based alloys composed by elements such as zinc, aluminium, magnesium and copper. Copper and aluminium give Zamak various properties, and allow its moulding. Zamak alloys are an excellent synthesis of good price, solidity, ductility and finish.